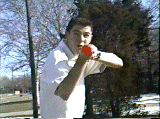 The largest clip, a portion of the
classic fight scene that won a
Grammy™.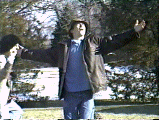 Gideon Jackson and Rachel share
happiness and heartbreak in their
reunion.























The cheeiness was intentional, and
it worked to the advantage of the crew
as this 3 seconds is among the funniest.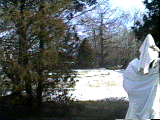 This scene caused some uproar in
the community, as church was letting
out when the KKK was filmed.
click to go back home

There is no sound in any of the movies. All require Quicktime to view properly. (c) 1999 Pink Studios, all rights reserved. "Freedom Road" is a Pink Studios™ production, any unauthorized reproduction is illegal.